Our BBQ sauce is a must-have for any barbecue.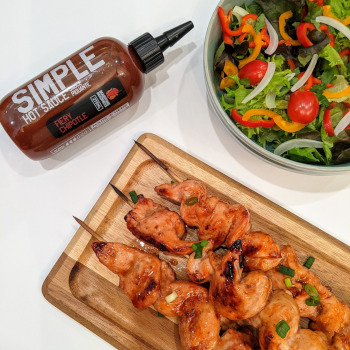 Everyone has a great BBQ sauce they love. But finding the perfect BBQ sauce that's the perfect combination of sweetness and tanginess is no small feat. Whether you're a BBQ sauce connoisseur or you're just a big fan of drenching your food in this delicious sauce, you're going to love all the BBQ sauce options we carry at Jamie's Main & Local.
Our BBQ sauce comes from local, artisan vendors that bottle their sauce with the perfect blend of ingredients for phenomenal flavour. You can always find several different flavours to try, so stock up on them all or try one at a time for each barbecue you host. While you're shopping, stock up on a few of our gourmet frozen entrees, handcrafted chocolates, or other items for gifts or for your personal enjoyment.
Although always having a bottle of BBQ sauce in your kitchen for whenever you decide you're in the mood for barbecue is a good idea, we also suggest purchasing a few to use as gifts. People will appreciate the unique idea, and a good bottle of barbecue sauce is something everyone will use.
The next time you're out shopping, don't forget to pick up a bottle of BBQ sauce from our local shop. We're proud to be a part of the local community here in Collingwood, and we love having people from the community visit our shop. Stop by and see us today!
---