If you're looking for the perfect gifts, visit our boutique shop.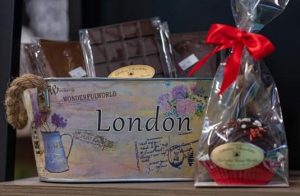 Shopping for gifts can be fun and exciting for some people, but it can be difficult and frustrating for others. Depending on the person the gift is for and the occasion, finding gifts that are memorable or suitable can often be easier said than done. When you find yourself struggling to find unique gifts for your friends, family, colleagues, or other people you know, you can visit our boutique shop.
Our customers from Clearview Township, Ontario often find that coming to our shop makes shopping for gifts a whole lot easier due to the sheer variety of items we sell. We carry a variety of local, artisan goods like handcrafted chocolates, jams, sauces, specialty meats, candies, nuts, and popcorn. If you are looking for non-food items, our cutting boards, French presses, tea infusers, mugs, soaps, and soy candles make excellent gifts as well. We even sell specialty coffee if the person you're buying a gift for likes to get their caffeine fix.
We can also customize gifts, whether they're for coworkers, family, or friends. Ask us about our custom gift baskets for occasions such as birthdays, Valentine's Day, Christmas, Easter, Mother's or Father's Day, or corporate events. Our friendly staff would be happy to talk to you about what you're looking for and create a custom gift basket your recipients will love.
Visit us at Jamie's Main & Local to find the unique, high-quality gifts you've been looking for. We look forward to seeing you soon and answering your questions as you search for the perfect gifts.
Similar Services We Offer: