Select unique, high-quality birthday gift baskets from our boutique shop.
Does someone you know have a birthday coming up? Whether you know this person extremely well or have only recently become acquainted, it can be a challenge to find a birthday gift they will genuinely use and appreciate. Birthday gift baskets can be a great idea when you're feeling stuck as you shop, and we would be happy to create a beautiful custom basket for you here at Jamie's Main & Local. Customers from the Clearview Township, Ontario area often visit us for our birthday gift baskets and wide array of quality goods and boutique items.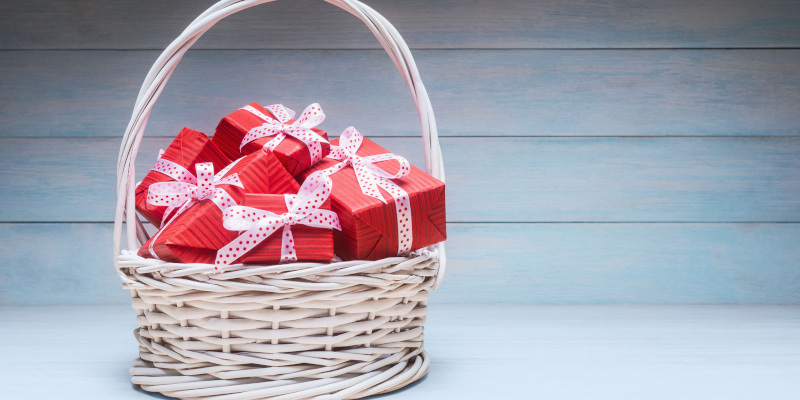 Birthday gift baskets can offer several advantages. To start, a birthday gift basket is like several gifts all in one. The goodies inside appeal to a lot of tastes, and people love to see all the different things you've given them, even if they are smaller items. And once they're done using everything in the basket, they can use the basket itself for all kinds of purposes, like decoration or storage.
We can customize birthday gift baskets based on what you know about the birthday person and their preferences. With a few key pieces of information, our friendly staff will build and prepare a basket with items they are likely to enjoy and wrap it up beautifully for your convenience.
If you're ready to give a gift that will be loved and cherished, visit our boutique shop and ask about our birthday gift baskets. Our friendly staff is ready to assist you and answer any questions you might have. And while you're with us, you might even consider getting something nice for yourself! Contact us if you have any immediate questions or stop by our shop today.