Find the perfect gift for any occasion.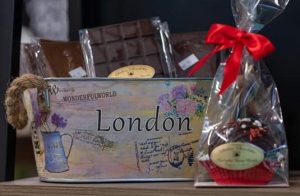 Giving the perfect gift can be a challenge. You want to give something the recipient will want, use, and like, but this can be a difficult task to complete. Instead of struggling with that next gift-giving occasion, make your life easier by picking up one of our gift baskets from Jamie's Main & Local.
At our local store, we carry gift baskets for nearly every occasion for our customers from the Clearview Township, Ontario area. Around the holidays, we have holiday baskets, and throughout the year, we have gift baskets that will work for any occasion. For example, if you are going to a birthday for a loved one, a gift basket would make a great gift. Our gifts baskets are also excellent for offering your condolences or as a "get well soon" present.
What is included in our gift baskets? Although this depends on the basket you buy, we fill them with artisan-quality chocolates, food items, personal care items, and more. We source the things we put in our gift baskets from local vendors, and everything included is a unique find your recipient will love.
The next time you stop by to visit us, check out our selection of gift baskets. You may even want to pick up a few to have on hand for your next gift-giving occasion. And if you have any questions, please don't hesitate to contact us to speak with one of our team members.
---