Whether you have a small gathering with close family and friends or you are planning a larger gathering where many need to be fed, having a unique variety of artisan goods available for your guests to try can bring a new energy to the party. If you're looking for a way to "spice up" your next meal, the perfect solution may be to add artisan foods to the menu.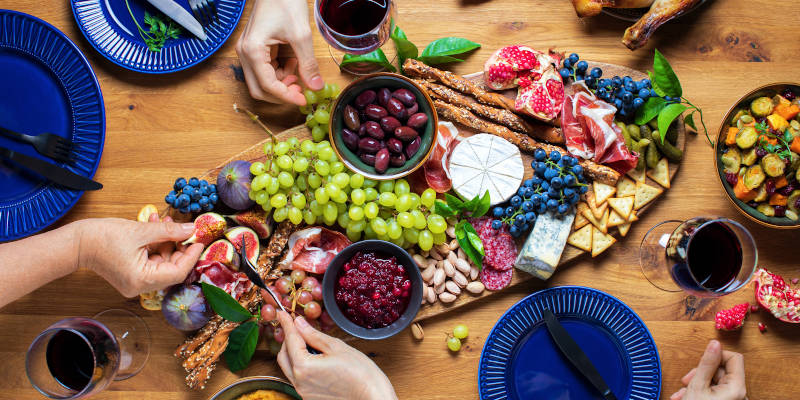 Incorporate Charcuterie- One wonderful way to incorporate artisan goods is by choosing olive oils, nuts, jams, and sauces to add to a charcuterie board as an appetizer. Choosing local artisan foods to include in your next meal will create excitement around trying something new and enjoying the way different artisan foods taste together.
Choose Specialty Meats- One of the benefits of choosing artisan goods for a unique meal is that you can indulge in specialty items such as locally sourced meats. This is especially wonderful for your guests because artisan foods usually are incredibly flavourful and can be a centrepiece treat or act as a complement to another dish.
Include Coffee & Dessert- No meal would be complete without coffee and dessert! Ice cream is a delightful way to engage your guests and bring enjoyment after the main course, while coffee relaxes your guests, encourages conversation, and helps wind down the meal.
At Jamie's Main & Local, we love helping our customers choose artisan goods that are sourced locally and add a new array of flavours to the dinner table. If you're ready to impress your guests at your next dinner party, stop by or contact us today.