A very favourable recent trend is shopping small businesses and supporting local vendors. By choosing local, you are putting your money back into the community to support your neighbors and receiving higher-quality goods in return. At local boutiques, you can find many treasures that are handcrafted and made with love that you just can't find in big-box stores.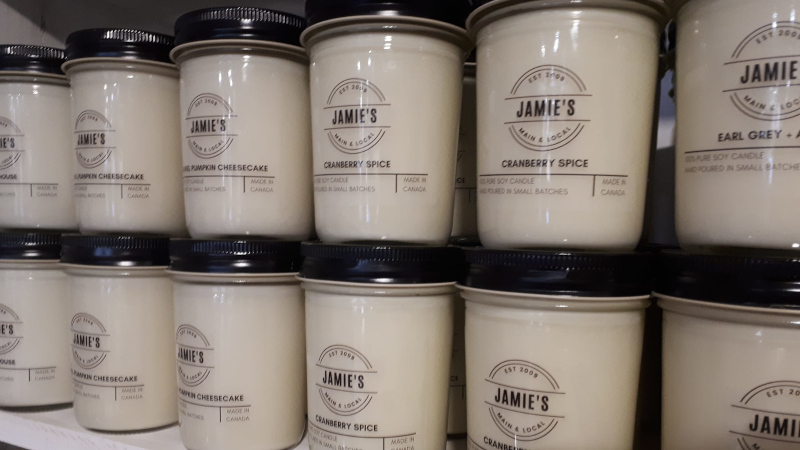 A boutique is any small, locally owned shop that sells high-quality luxury and gourmet goods. They usually focus on sustainable products that are produced locally and will support other local businesses. By shopping in these small boutiques, you are giving back to your community while enjoying what it has to offer.
At Jamie's Main & Local, we are a boutique serving the Clearview Township, Ontario area that offers quality local products. We value and support other small businesses and support our community by showcasing what our local vendors supply. We have a wealth of products and product knowledge, so when you visit us, we can tell you all about our offerings.
We are a one-stop shop if you are looking for that perfect gift or want to treat yourself. Some of our offerings include handmade cutting boards, mugs, soaps, candles, and a variety of sauces and olive oils. We also sell beautiful coffees, teas, and accessories for both. We have a large selection of 34 flavours of handcrafted ice cream, frozen yogurt, and milkshakes, along with a selection of gourmet frozen entrees and snacks.
If you are interested in local boutiques and would like to see what we offer, we would love for you to visit us! You can enjoy a cup of freshly brewed coffee or an ice cream cone while you browse; you can even take home some gourmet frozen entrees to enjoy on a busy weekday evening. We look forward to meeting you and showing you all that our local community has to offer!