Gift baskets are a timeless way to show your appreciation and care for others. Whether you want to celebrate someone's special achievement, commemorate a life milestone, or express your gratitude for your clients, employees, or coworkers, custom gift baskets open a world of possibilities to uniquely express your joy and thanks.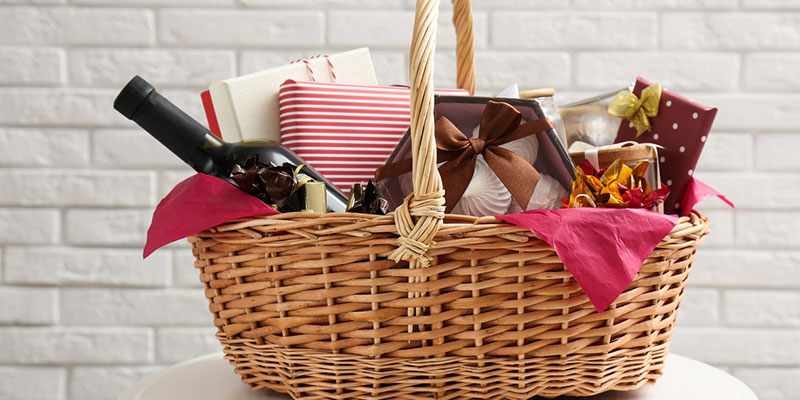 Here is our guide to custom gift baskets:
Get personal – Custom gift baskets allow you to curate a collection of special items tailored to the recipient. Whether they love fine wines, handcrafted chocolates, luxury candles, or all of the above, a custom gift basket ensures every item is handpicked with love and appreciation.
Tie in the occasion – With the recipient in mind, a custom gift basket is also made special by representing the occasion it celebrates. If you are celebrating a birthday, promotion, or business deal, customize your gift basket to represent the theme of the moment.
Combine whimsy with practicality – The beauty of gift baskets is the array of gifts you can include. Add in that silly gift that is sure to get a laugh along with a bottle of wine or specialty soap that will definitely be put to good use.
Thoughtfulness trumps all – While generic gift baskets have their place, custom gift baskets put your thoughtfulness on center stage. Make the most of the opportunity to showcase how well you know and appreciate the recipient. Inside jokes, favourite scents and flavours, and special interests set a custom gift basket apart.
If you are looking for a heartfelt gift with a personal touch, a custom gift basket is a great way to show your care and appreciation.