It is amazing that coffee has been a mainstay in many civilizations around the globe for centuries. While not every country enjoys coffee the same, it is clear that the world loves coffee! Here are some ways in which coffee traditions vary from one country to another.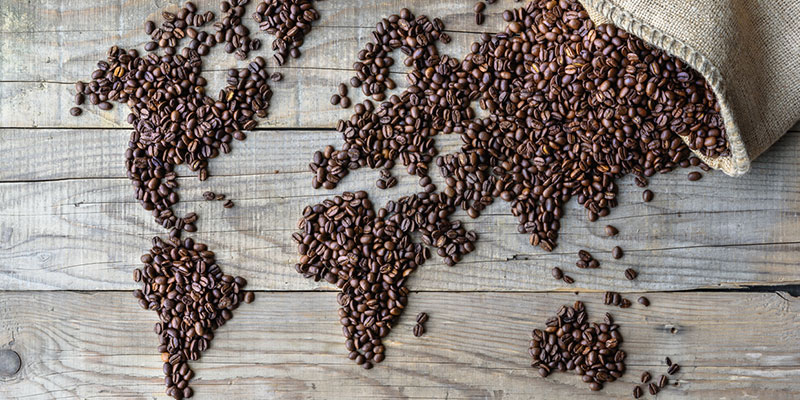 Italy- In Italy, coffee is not just a morning pick-me-up. It is a social event to stop what you're doing during the day and enjoy conversation and a delicious brew of coffee together, generally espresso. They tend to keep it simple rather than going with the fancier options popular elsewhere.
Cuba- Cuba is not just known for great cigars, but also for a deep, rich coffee. You can forget the decaf or fancy coffee here! Most might find their coffee too strong or bitter, but that's how they like it.
Ethiopia- Coffee is cause for celebration and ceremony in Ethiopia—it is even the national drink. Of course, they would go all out with coffee since the arabica coffee plant is native to their country. Creating the drink is a complex process using a jebena, a specialty clay pot.
Finland- Leave it to Finland to find even more uses for coffee. They don't just drink coffee in huge quantities (8 to 9 cups a day!), but they also use the grounds to make sneakers. They do some pretty unique things with the coffee drinking too, such as placing a piece of dry cheese into the cup before pouring in the coffee.
Mexico- Mexicans like to sweeten up their coffee with cinnamon, raw brown cane sugar, and cacao. More than 50 percent of the world's coffee comes from Mexico.
Here at Jamie's Main & Local, we know what our customers love when it comes to coffee! We offer a wide variety of coffee from local artisan roasting companies. Stop by and check out the whole beans, ground coffee, and cold brew options that we have to offer.